VARIAN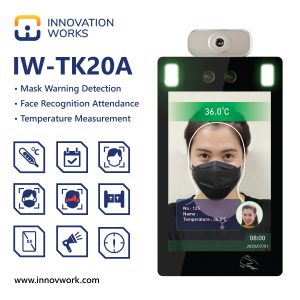 IW-TK20A come with wall bracket that can be used to mount the device on a wall.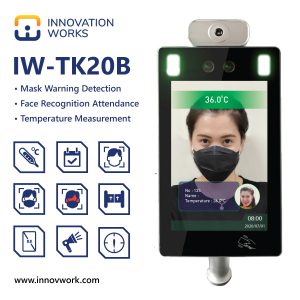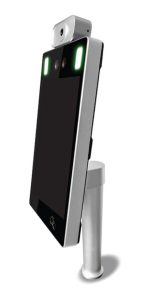 IW-TK20B come with tubular stand that can be used on gate turnstile, or combined with accessories such as Floor stand and Desktop stand (sold separately)
ACCESSORIES

FEATURES
• Attendance.
• Usb port to import data
• Build in wifi
• 8 Inch IPS LCD Capacitive 10 Point Touch Screen
• Mask Wearing and High Temperature Detection.
• Face Recognition and Card Reader.
• Real Time Temperature Response.
• Local Alarm Output if Abnormal Conditions Detected.
• Compatible with Many of Access Control Systems.
• Non-contact High-accurate Body Temperature Measurement ±0.2oC ~ ±0.5oC.
• Compatible With Android 7.1 APKs.
• Anti-Counterfeiting, Based on Facial Biometric Recognition.
• Adjustable Recognition Distance.